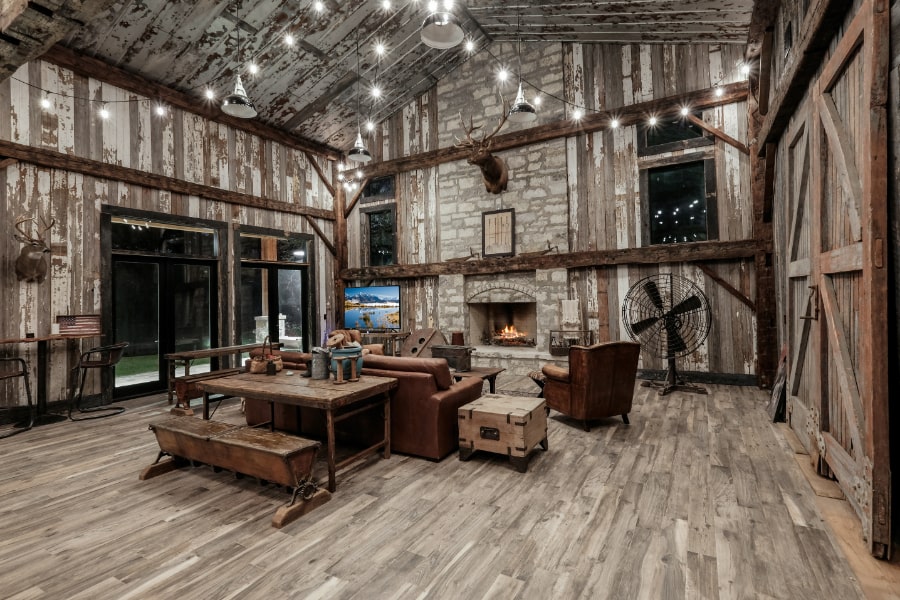 Created in 1996, Antique Cabins and Barns, LLC specializes in the rescue and restoration of 18th & 19th-century log and timber frame structures. Our fun-loving crew of craftsmen travel across the country to rescue original parts from pioneer edifices to give them new life as modern homes of distinction throughout the United States.
Our store, located in downtown White Sulphur Springs, WV, specializes in clothing and home goods that have been carefully curated to represent a "Barnwood Boho" aesthetic for your home and wardrobe. Together, these two endeavors created "Barnwood Living" – a collaboration that creates the feeling of living in the past, today.
Our craftsmen see the worthiness of pioneer-era log and timber structures – the pieces that are full of history, the quality materials, and the parts that beckon to be saved. They respect the unique construct and appreciate the labor that went into creating each piece. We focus on the BONES of a structure – the parts that need careful restoration so that they can live again.
While we do not offer full turn-key services, we partner with your partners (designers, contractors, architects, etc.) and anyone else who shares in our vision to take on where we take off. Our craftsmen share concepts to inspire. We take the restoration work out of the equation for your builder by providing completely restored, ready-to-build materials, just like what a modern log home builder would supply.
Design your dream log cabin home!
These designs are meant to inspire you and show how we can work with together with you to design your dream home. Refer to our Project Gallery to see some finished projects. You choose your contractor or builder, we send the walls and you make your dream cabin just the way you want it!