The Vintage Barndominium!
Mark Bowe and The Boneyard Round Top is excited to offer up this amazing 30'x90' structure that is jam-packed with vintage materials as well as some gorgeous 8" x "8 newly sawn hemlock beams as supports. This barnwood masterpiece will be featured in season 9 of the DIY Network's Barnwood Builders. We call it: The Vintage Barndominium!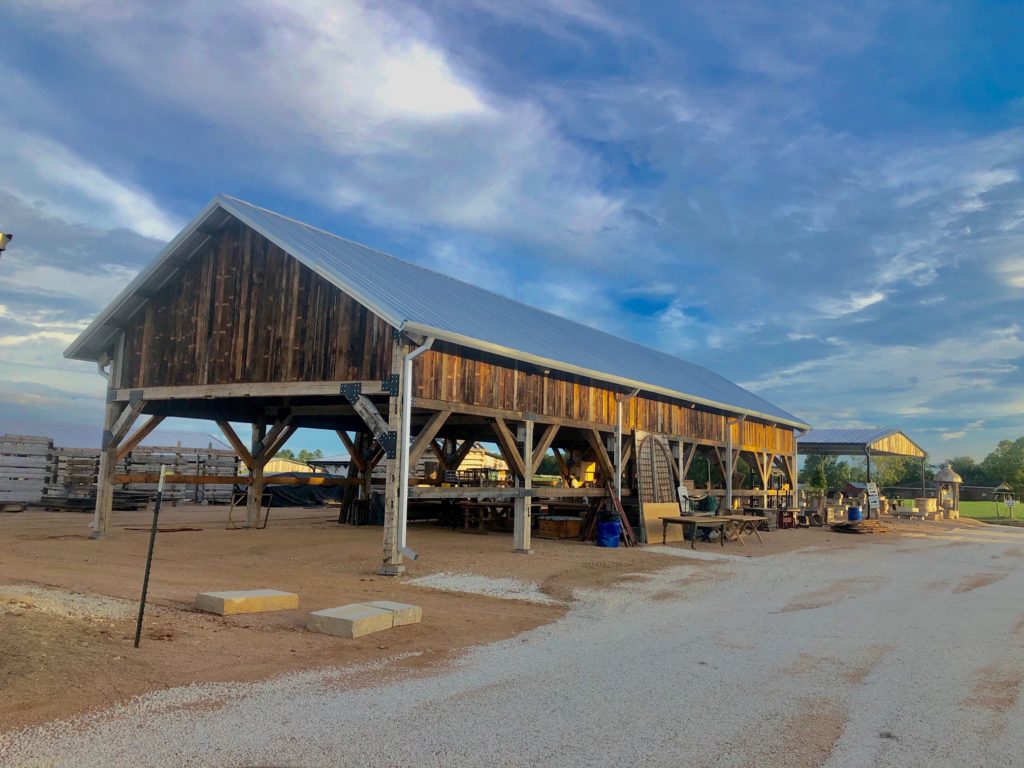 This structure boasts wide-open spaces with a bent every fifteen feet and no center supports, which really opens up that floor for all sorts of events! We think we could almost fit all of the Barnwood fans under this one big ol' roof. And the views from inside are great too, no matter where it's placed, due to the airy, open sides. We consider this building one of our finest, and true to Barnwood style it's made from hand-selected, hand-hewn, pioneer-era beams that were salvaged from several mid-1800's timber-frame barns from around North America (along with those beautiful hemlock beams and custom fabricated steel brackets).
This building offers so many possibilities and is perfect for events of any kind. We're so excited to share it with you! It is currently gracing the grounds of The Boneyard at Round Top, Texas and can be seen up close and personal through each day through October 5th (during Antiques Week in Round Top or by appointment). Join us to check out this charming and practical Barnwood treasure.